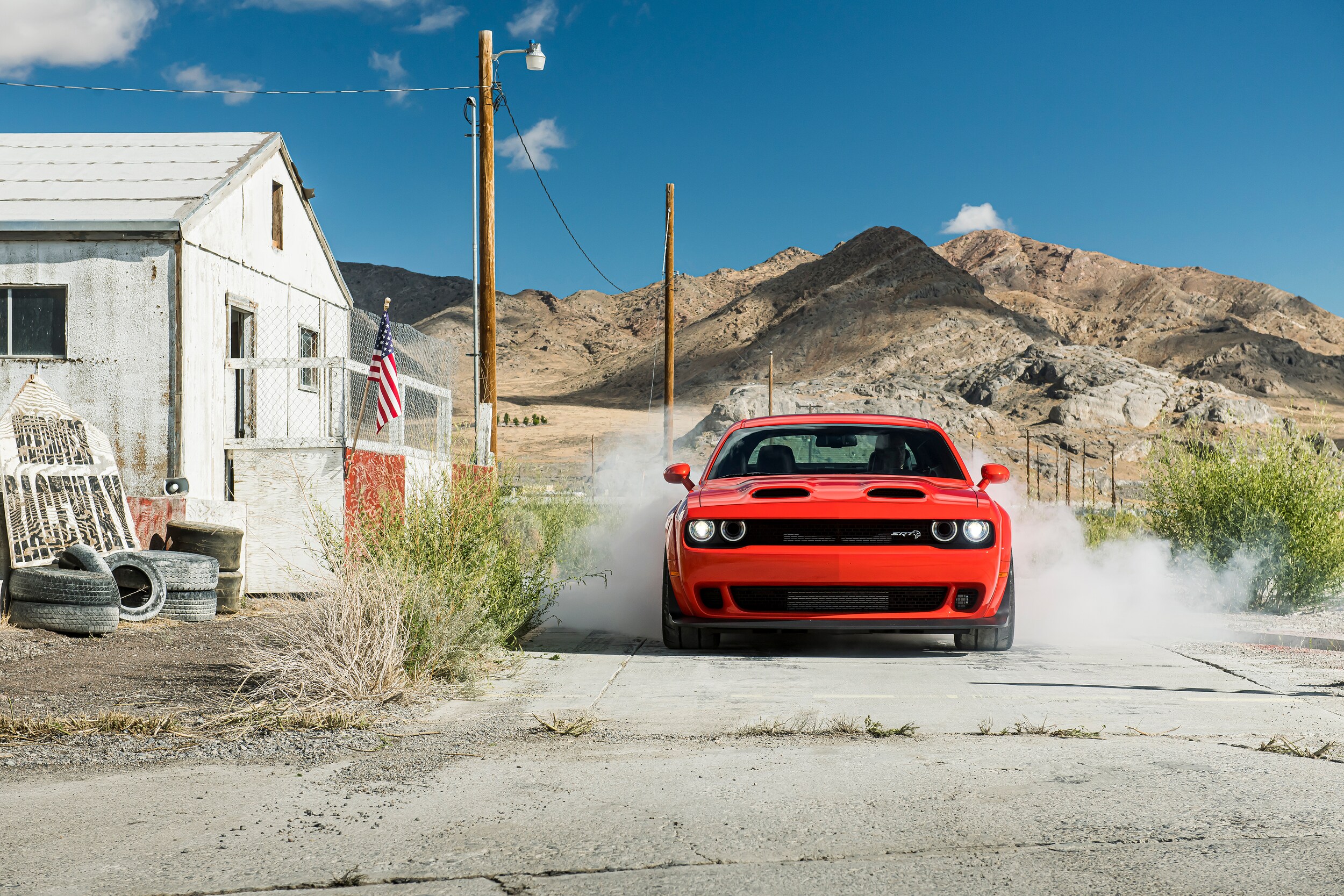 If you need to evaluate a new vehicle before buying it, then performance is one of the key aspects to investigate. It affects everything from how safe the car will drive in Findlay to how much fun you can have using it. As such, performance is critical to a happy and successful purchase, so reading up on the specs and features of a new vehicle can help you quite a bit. On this page, you can read more information about the performance of the Dodge Challenger and understand why its performance makes it an attractive car to buy. Continue reading to learn more.
Performance & Capability Features
The Challenger is a sports car, so of course, performance will figure large in its appeal. To be specific, the Challenger can be built with any of six engines. There is quite a lot of variation in power, from the base engine's 303 horsepower up to the top HEMI V8's 807 horsepower. That is a truly enormous amount of power, and it gives the Challenger more acceleration than almost any other car.
The vehicle's handling is built to keep it under control in Fostoria and on track even with all of that power under the hood. The standard transmission is automatic, although a manual is available if you prefer that. You can also use packages and addons to upgrade the brakes, suspension, and other aspects of the performance.
The Dodge Challenger makes any commute from Fremont, OH to Monroeville, OH, a joy.
The Challenger is a ton of fun to drive, especially if you have the opportunity to own one of the top engines. Its performance defines it and sets it apart from other sports cars because of its emphasis on straight-line speed and acceleration. It makes for a great purchase no matter if you choose to buy it new or used.