Why Buy Tires from Coppus Motors
The right tires for your Chrysler, Dodge, Jeep, or Ram model. We know our product and can provide expert advice about which tires can increase your fuel economy and provide you with the best ride/handling.
Competitive tire prices
Expert installation by factory-trained technicians
We sell 19 different tire brands
Free road hazard coverage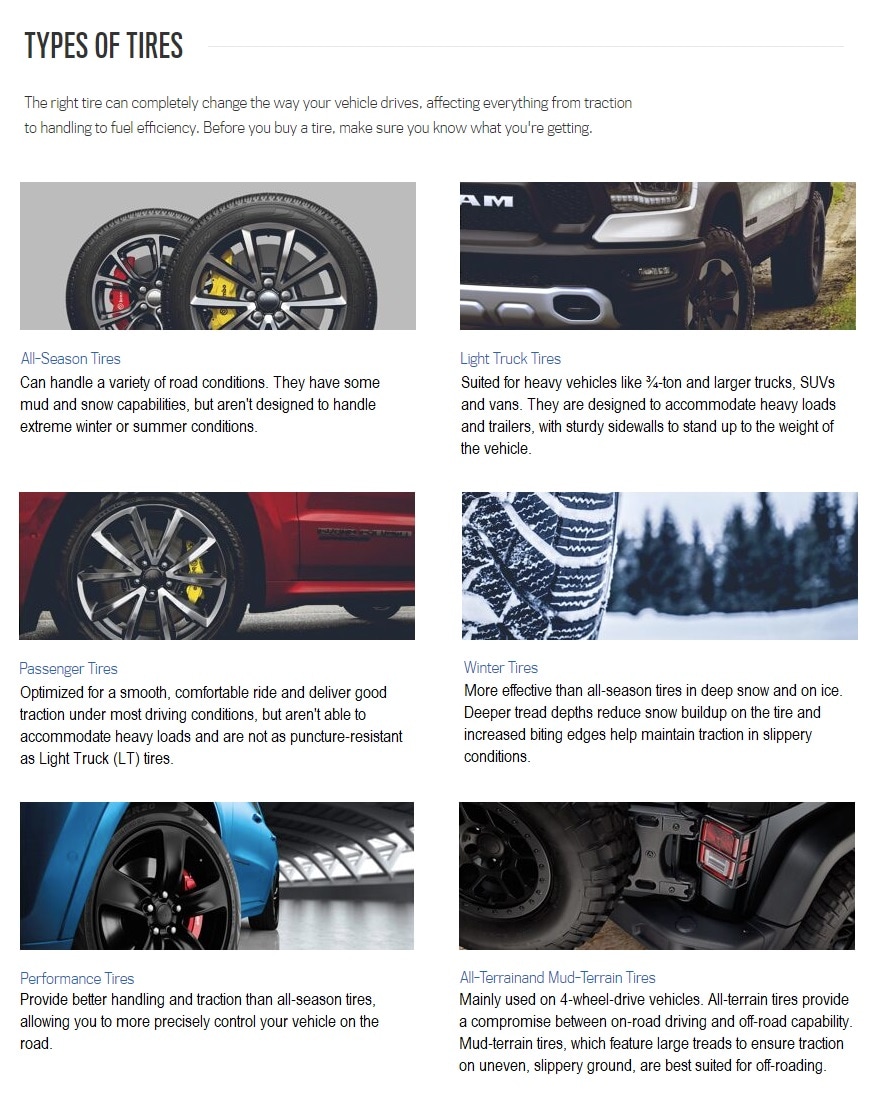 What Type of Tire Should I Buy?
The size of your vehicle and the conditions under which you'll be driving will determine which tires are best suited for your needs. See your service advisor for expert advice.
What Size Tires Should I Buy?
Check your owners manual or the 'Tire and Loading Information' label located on the driver side door edge or post, to find the correct size for your vehicle.

Every brand we sell comes with FREE road hazard coverage!
Tire replacement is covered at 100% the first year and 50% the second year.